Leftover Chili Scramble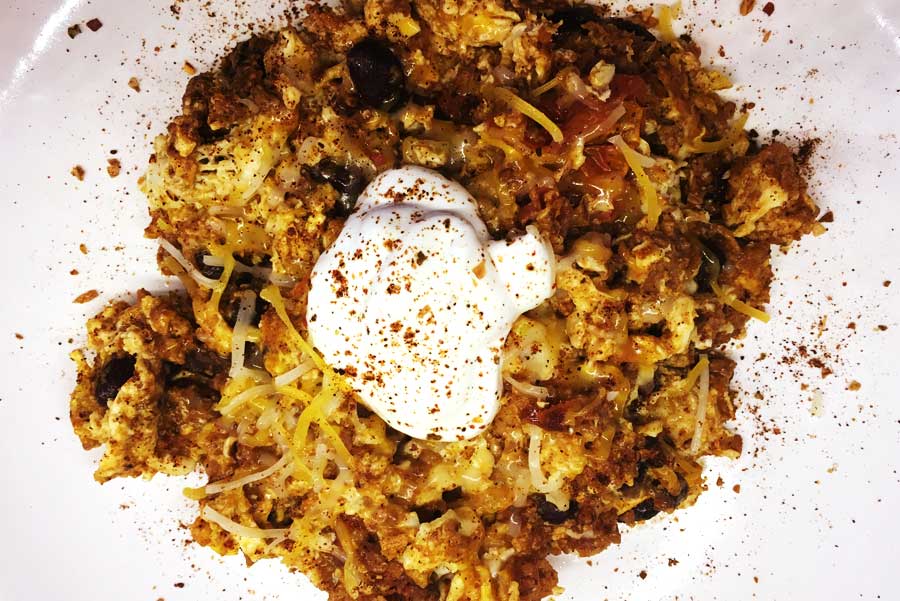 INGREDIENTS:
2 Eggs
1/3 CUP (Leftover) Roaring Fork Spice Chili
1 TBSP of sour cream
1/2 TSP Roaring Fork Spice Ahumado
1/4 CUP Shredded cheddar cheese
DIRECTIONS:
1. In skillet, heat chili.
2. Crack and add eggs to skillet. When eggs are half cooked, scramble and mix into chili well until eggs are fully cooked.
3. Remove from skillet on to plate. Add cheese immediately. Add sour cream to top.
4. Sprinkle Ahumado over whole dish.
NOTE: Ahumado is the basis for our chili kit. If you don't have a jar of Ahumado, just salt and pepper to taste, or don't do step 4.
Leave a comment
Comments will be approved before showing up.