Ginger Honey Shrimp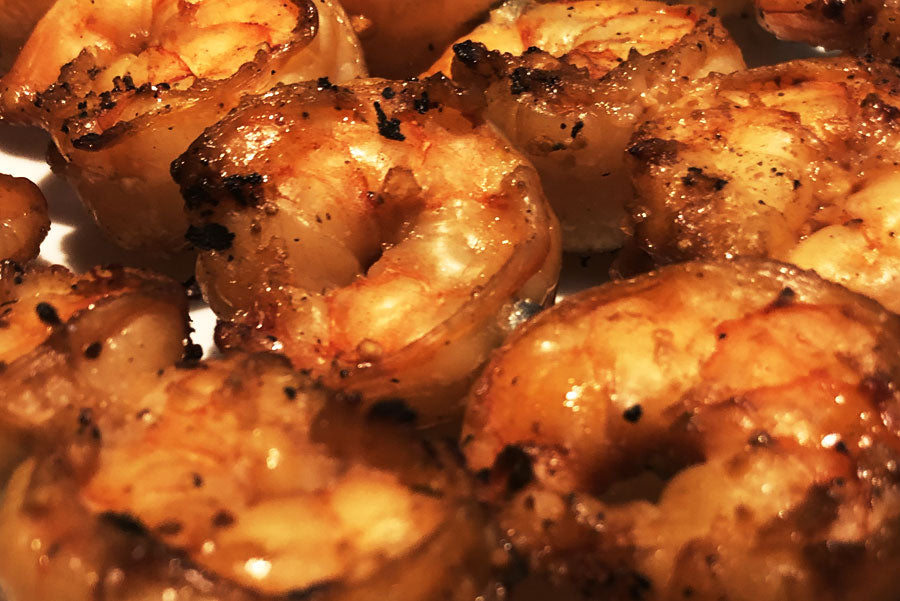 MARINADE INGREDIENTS:
1 TBSP Citron (or more to taste)
1/3 CUP Coconut Aminos
2 TBSP White Wine
2 TBSP Chicken Broth
12-15 Shrimp
Marinate 30 min for small shrimp (or) 1-2 hours for large/jumbo shrimp
DIRECTIONS:
Meanwhile make the baste/dipping sauce: 
Melt 1/4 CUP butter. Whisk in 1/4 CUP Ginger Honey and 2 TBSP Coconut Aminos
When shrimp are fully marinated, skewer and either grill or broil 2-3 minutes per side and baste while they sizzle
 NOTE: Save some aside before you baste for a dipping sauce.
 Enjoy!
Leave a comment
Comments will be approved before showing up.