Prospector Slaw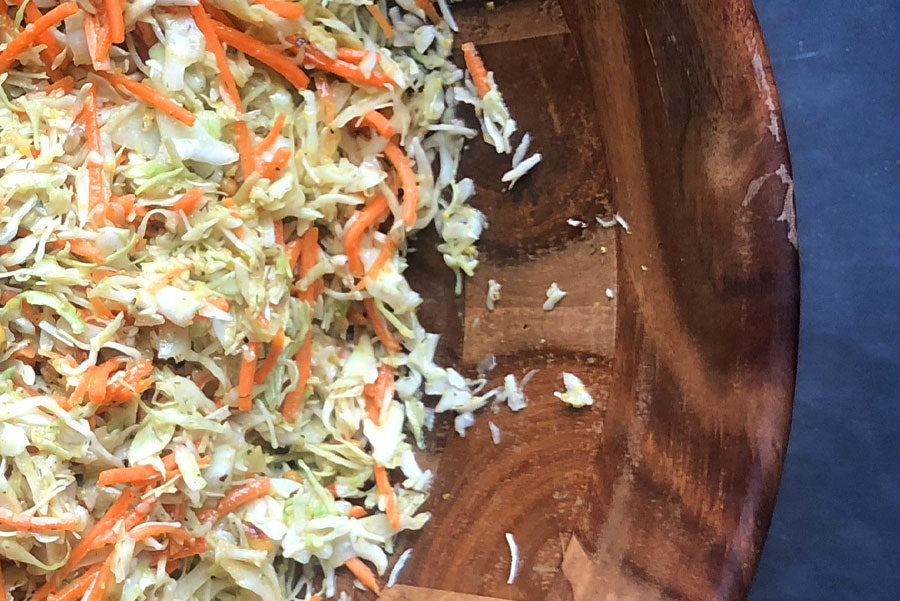 INGREDIENTS:
1/2 HEAD Cabbage Thinly Sliced (or 1—10 oz package shredded cabbage)
1 CUP Shredded Carrots
1/2 CUP Pine Nuts (sunflower seeds also work well)
1/2 CUP Apple Cider Vinegar
1/4 CUP Sugar
1/4 CUP Oil
2 TBSP Dijon Mustard
2 TBSP Prospector Mustard Dill Blend
DIRECTIONS:
1. In a small bowl, whisk vinegar, oil, sugar, mustard and Prospector seasoning until fully blended.
2. In a skillet, roast pine nuts will a little oil and 1/2 TSP of Prospector—until golden brown. Set aside and let cool.
3. Toss Cabbage, Carrots and Pine Nuts together with Dressing until all slaw is fully coated and mixed.
4. If time permits, cover and refrigerate for 15 minutes before serving.
Leave a comment
Comments will be approved before showing up.