Daily Red Grilled Cheese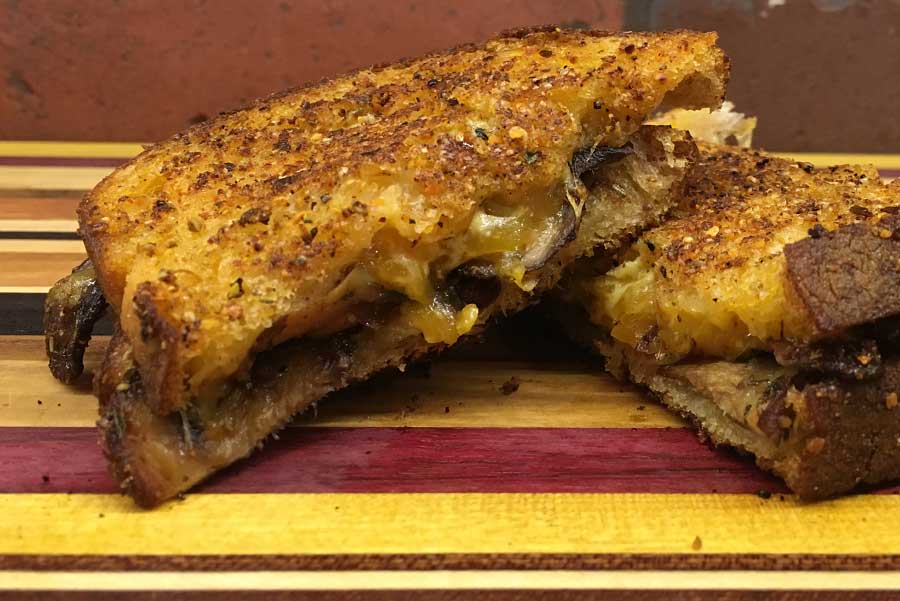 OTHER BLENDS: Jazz, Matador, Firehouse
INGREDIENTS:
2 slices bread (Sourdough is our favorite!)
1/2 CUP Medium cheddar cheese (or your favorite cheese)
1 TBSP Butter (or oil)
1 TBSP Roaring Fork Spice Daily Red (or more to taste)
DIRECTIONS:
1. Preheat skillet on low heat 
2. Butter or oil both slices of bread. Generously season buttered/oiled sides with Daily Red. Pat down with spatula. Create sandwich by adding cheese (and optional ingredients below) in between bread with seasoned sides out. Place sandwich in preheated skillet. 
3. When bottom side is well toasted, flip and finish until toasted and cheese is fully melted.
NOTE: To accelerate melting the cheese, cover the skillet.
OPTIONAL: Punch up this basic grilled cheese recipe with exciting ingredients such as bacon, arugula, tomatoes, basil, grilled onions or mushrooms, avocado/guacamole, red peppers, jalapeños, or artichoke hearts. Pack it with protein by adding turkey, chicken, or ham.  
Makes 1 Sandwich
Leave a comment
Comments will be approved before showing up.