Emperor Shrimp Pasta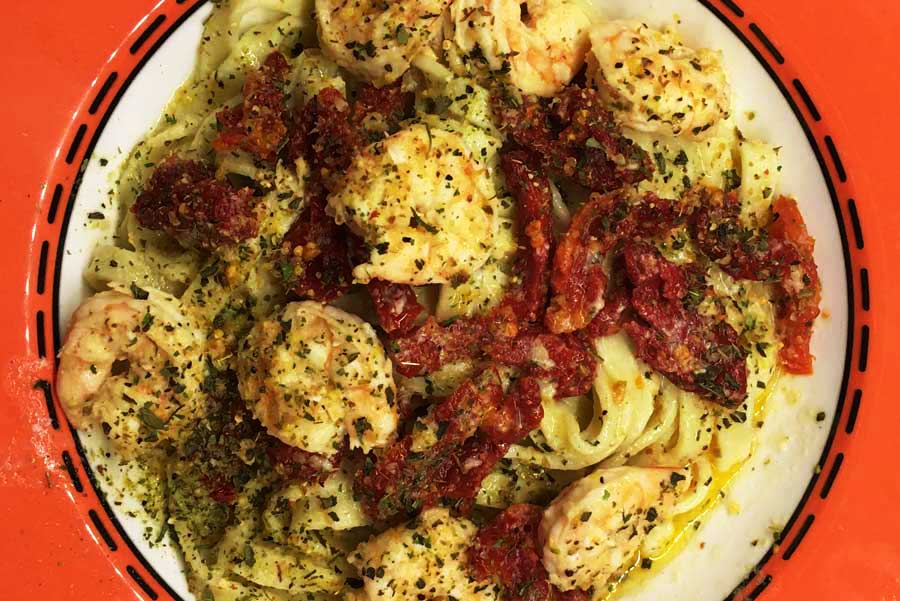 OTHER BLENDS: C'est Tout Bon, Santorini, Daily Red, Firehouse
INGREDIENTS:
8 oz. Uncooked Spaghetti (or any other pasta)
20 Shrimp
1/4 CUP Olive Oil
4 TBSP Roaring Fork Spice Emperor—Divided
1/3 CUP Sun Dried Tomatoes
1/3 CUP Parmesan (shaved or shredded)
3 TBSP Balsamic Vinegar
DIRECTIONS:
1. Cook pasta by package instructions.
2. In a medium oiled skillet over medium heat, cook shrimp. Season with 2 TBSP Emperor (or other RFSC blend) while cooking.
3. In a bowl, toss pasta and olive oil. Plate pasta on four individual dishes.
4. Top each plate of pasta with sun dried tomatoes, parmesan, 5 shrimp and sprinkle remaining emperor (add more to taste if desired).
NOTE: This dish also works great with chicken. Follow our "One Minute Marinade" recipe in Marinades and "To Grill or Bake" recipe in "Dinner" category to cook chicken.
Leave a comment
Comments will be approved before showing up.