Hot Chili Honey Chicken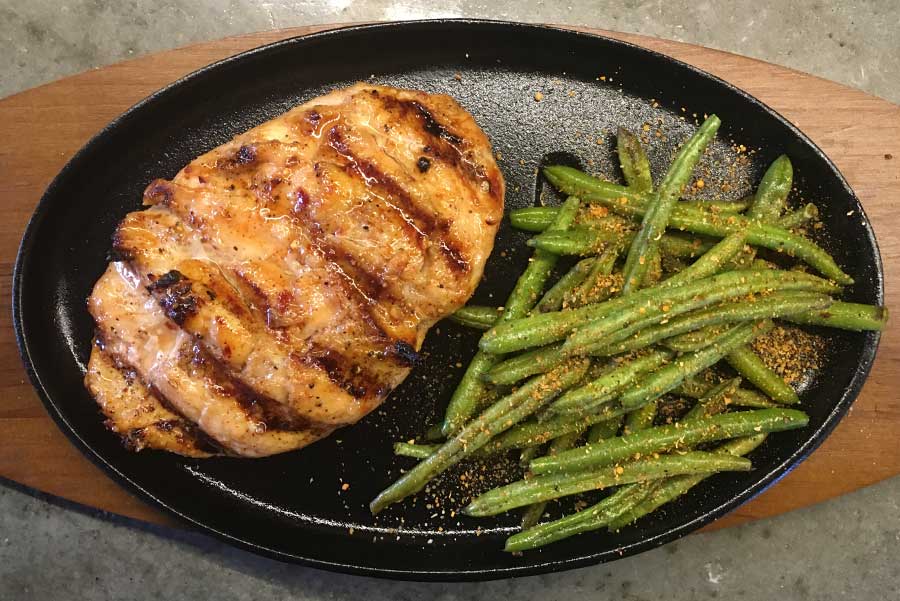 OTHER BLENDS: Ginger Honey, Espresso Honey
INGREDIENTS:
2 Chicken Breasts
1/3 CUP Roaring Fork Spice Hot Chili Honey
1/2 Cup Water
1/3 Cup Olive Oil
2 TBSP Vinegar
1 TBSP Salt
1 TBSP Pepper
 DIRECTIONS:
1. In Ziplock bag, marinade chicken with water, oil, vinegar, salt and pepper. Let sit for 30 minutes.
2. Remove chicken from bag, place on grill over medium heat. Turn and baste with Hot Chili Honey.
SIDE DISH:
Cook green beans in skillet and season with Roaring Fork Spice blend. Daily Red pictured.
Leave a comment
Comments will be approved before showing up.