Santorini Chicken Salad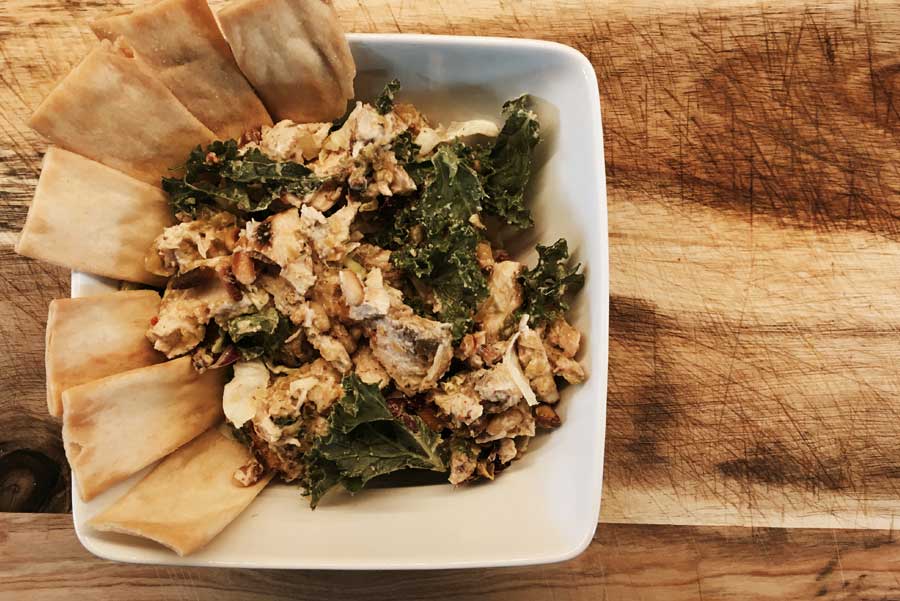 NOTE: Marinade and cook your chicken using our "One Minute Marinade" in the "Marinades" category and "To Grill or Bake?" in the "Dinner" category.
OTHER BLENDS: Citron, Frying Pan, Firehouse, C'est Tout Bon, Emperor, Prospector
INGREDIENTS:
2 Chicken Breasts—cooked (cooled, diced, chopped or shredded)
2 TBSP Prepared or homemade mayonnaise (or Greek yogurt)—or to taste
2 TBSP Dijon mustard—or to taste
1 TSP of Roaring Fork Spice Santorini, or other blend used on chicken
1/4 CUP Toasted pine nuts
1/2 CUP Kale or Arugula—torn into small pieces
1/3 CUP Crumbled feta
OPTIONAL: 1/4 CUP Chopped greek olives
DIRECTIONS:
1. Toast pine nuts in a skillet with olive oil and a 1/2 TSP of seasoning. Set aside and let cool.
2. Combine all ingredients in bowl. Stir until well mixed.
3. Serve on lettuce, with crackers or make a sandwich with bread of choice—pita recommended for Santorini.
Leave a comment
Comments will be approved before showing up.