Mexican Simple Salad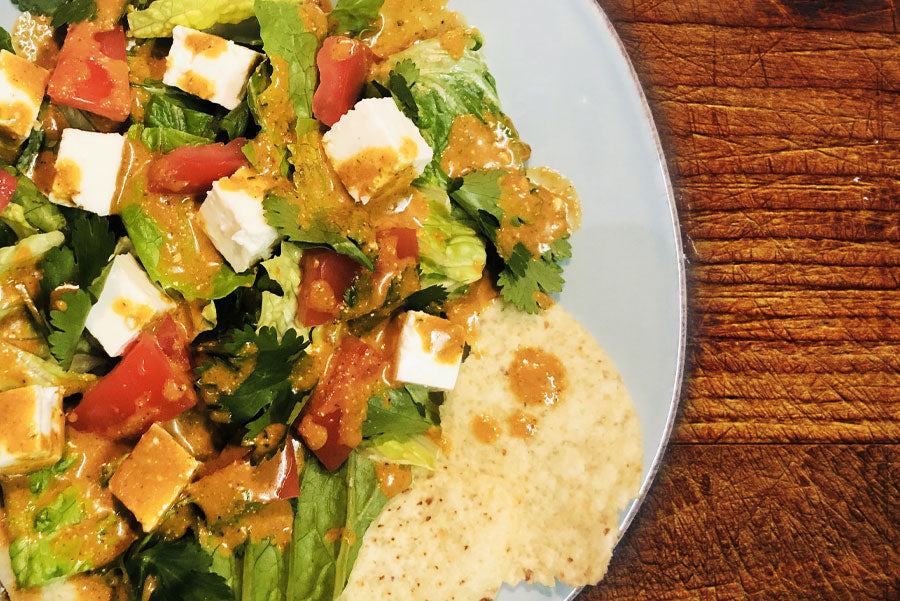 INGREDIENTS:
NOTE—Use amounts to your desired taste and size
Chopped Romaine
Diced Tomato
Cotija Cheese
Tortilla Chips or Strips
Cilantro Leaves
Tejano Vinaigrette (Click Here for the Recipe)
DIRECTIONS:
1. Assemble on a small plate in the same order as ingredients list.
This recipe is intended to be a small, simple side salad. But, to turn this into a more substantial dinner salad, make a little more and simply add some thinly sliced grilled steak, chicken or shrimp, roasted pork, or pan seared tofu. For any of these proteins, consider our 1 Minute Marinade before cooking! Then toss in some roasted corn and black beans and you have a full meal!
Leave a comment
Comments will be approved before showing up.